Eurovision 2012: Presentation Draw.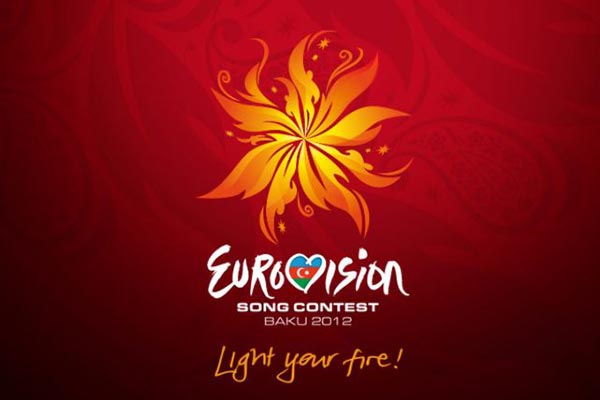 It's time to talk about what Melodifestivalen was born for…. Eurovision Song Contest and its 57th Edition to start next may.
Es hora de hablar de la razón por la que
Melodifestivalen nació… El festival de la canción de Eurovision y su edición número 57 por comenzar en mayo.
Well, now we have all the 42 songs, it was going to be 43, but wisely Armenia withdrew from this year competition, maybe because "they can't go where they're not well welcome."
Bueno, ahora tenemos las 42 canciones, que al principio iban a ser 43, pero sabiamente Armenia se retiró de la competencia de este, tal vez, porque "ellos no quieren ir dónde no son bien recibidos."
We also have the starting draw now available, so it's time to talk about each song individually. But I'm going to post in this one the list of each Semi Final and the Finalists' numbers ;)
También tenemos el orden de salida disponible ahora, así que voy a hablar de cada canción a nivel individual, pero voy a postear aquí la lista de cada Semifinal y los nombres del finalista. ;)
SEMIFINAL 1, BAKU CRYSTAL HALL, MAY 22TH 2012.
01. Montenegro – Rambo Amadeus – "Euro Neuro"
02. Iceland – Gréta Salóme & Jónsi – "Never Forget"
03. Greece – Eleftheria Eleftheriou – "Aphrodisiac"
04. Latvia – Anmary – "Beautiful Song"
05. Albania – Rona Nishliu – "Suus"
06. Romania – Mandinga – "Zaleilah"
07. Switzerland – Sinplus – "Unbreakable"
08. Belgium – Iris – "Would you"
09. Finland – Pernilla Karlsson – "När jag blundar"
10. Israel – Izabo – "Time"
11. San Marino – Valentina Monetta –"The Social Network Song"
12. Cyprus – Ivi Adamou – "La la love"
13. Denmark – Soluna Samay – "Should've known better"
14. Russia – Buranovskiye Babushki – "Party for Everybody"
15. Hungary – Compact Disco – "Sound of our hearts"
16. Austria – Trackshittaz – "Woki mit deim popo"
17. Moldova – Pasha Parfeny – "L
ă
utar"
18. Ireland – Jedward – "Waterline"
SEMIFINAL 2, BAKU CRYSTAL HALL, MAY 24TH 2012.
01. Serbia –
Ž
eljko Joksimovi
ć
– "Nije ljubav stvar"
02. FYR Macedonia – Kaliopi – "Crno I belo"
03. Netherlands – Joan Franka – "You and I"
04. Malta – Kurt Calleja – "This is the night"
05. Belarus – Litesound – "We are the Heroes"
06. Portugal – Filipa Sousa – "Vida Minha"
07. Ukraine – Gaitana – "Be my guest"
08. Bulgaria – Sofi Miranova - "Love unlimited"
09. Slovenia – Eva Boto – "Verjamem"
10. Croatia – Nina Badri
ć
– "Nebo"
11. Sweden – Loreen – "Euphoria"
12. Georgia – Anri Jokhadze – "I'm a joker"
13. Turkey – Can Bonomo – "Love me back"
14. Estonia – Ott Lepland – "Kuula"
15. Slovakia – Max Jason Mai – "Don't close your eyes"
16. Norway – Tooji – "Stay"
17. Bosnia & Herzegovina – MayaSar – "Korake ti znam"
18. Lithuania – Donny Montell – "Love is blind"
01. United Kingdom – Engelbert Humperdinck – "Love will set you free"
09. France – Anggun – "Echo (You and I)
10. Italy – Nina Zilli – "L'amore è Femmina (Out of love)
13. Azerbaijan – Sabina Babayeva – "When the music dies"
19. Spain – Pastora Soler – "Quédate conmigo"
20. Germany – Roman Lob – "Standing still"
I'm going to talk about each song individually but with more time and words ;)
Voy a hablar sobre cada canción individualmente, pero con más tiempo y palabras ;)